Hello, fellow wine crafters!
I don't know about you, but I am ready for Spring, and have decided to hold a March Madness Sale with the idea that "if we drink it, it will come"! That's why we have some delicious spring-inspired wines on sale. Whether you are looking for sweet fruit wines to pair with fruit salad, medium-bodied red wines to pair with smoked brisket, or dry white wines to pair with spring vegetables, we have got you covered. More details are listed below. Sale ends March 31 while supplies last.
If you have any questions about our sale, the wine making process, or anything at all, please don't hesitate to pop by in-store or reach out by phone at (905)-523-8199.
Cheers!
March 2019 Wine Specials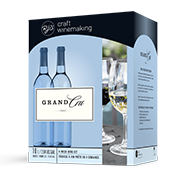 Grand Cru – $4.00 OFF!
Sauvignon Blanc (White)
Sangiovese-Merlot (Red)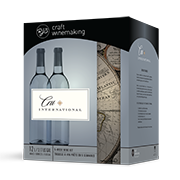 Grand Cru International – $5.00 OFF!
Germany Müller-Thurgau (White)
Niagara Baco Noir (Red)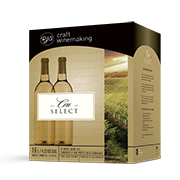 Cru Select – $6.00 OFF!
Germany Riesling Traminer (White)
Italy Valpola (Red)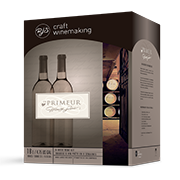 En Primuer Winery Series with Grape Skins – $8.00 OFF!
South Africa Sauvignon Blanc (White)
Australia Pinot Noir (Red)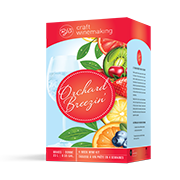 All Fruit Wines – $5.00 OFF!
Tropical Lime (White)
Strawberry Sensation (White)
Peach Perfection (White)
Green Apple Delight (White)
Cranapple Celebration (White)
Rocking Raspberry (Rosé)
Watermelon Grapefruit (Red)
Very Black Cherry (Red)
Seville Orange Sangria (Red)
Pomegranate Wildberry Wave (Red)
Cranberry Craze (Red)
Blueberry Bliss (Red)
Blackberry Blast (Red)
Acai Raspberry Rapture (Red)